"Some of us are becoming the men we wanted to marry" – Tacha boasts; Netizens react
---
Tacha, former Big Brother Naija housemate and brand influencer has recently stirred a controversy on the microblogging platform Twitter after she made a statement.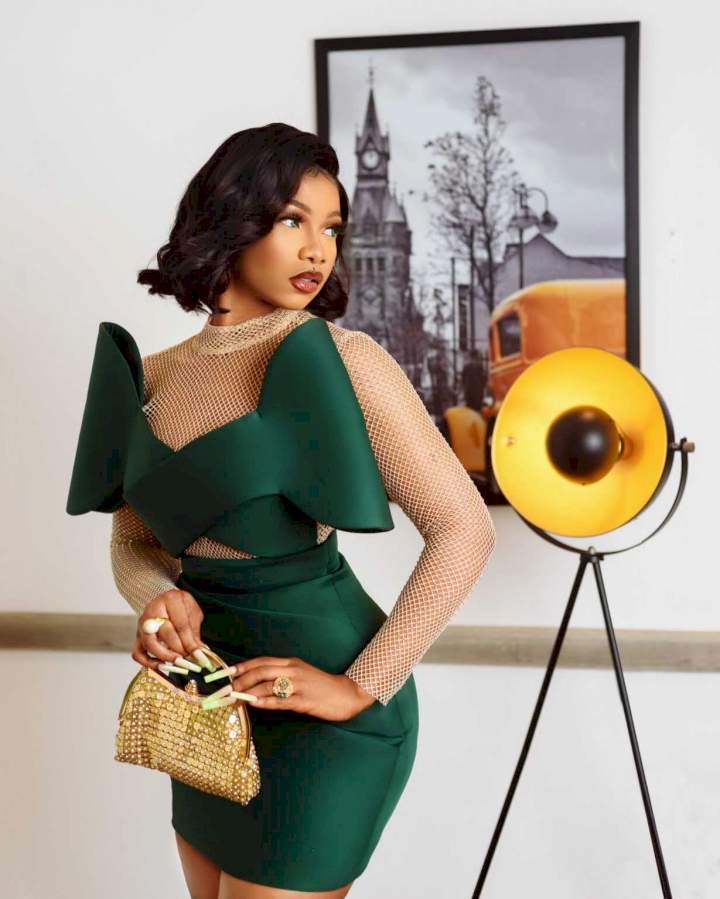 According to the reality star who is now well accomplished, stated that she and some other are begining to become the men they had always wanted to marry.
She wrote:
"Some of US are BECOMING the MEN we WANTED To MARRY!🚨"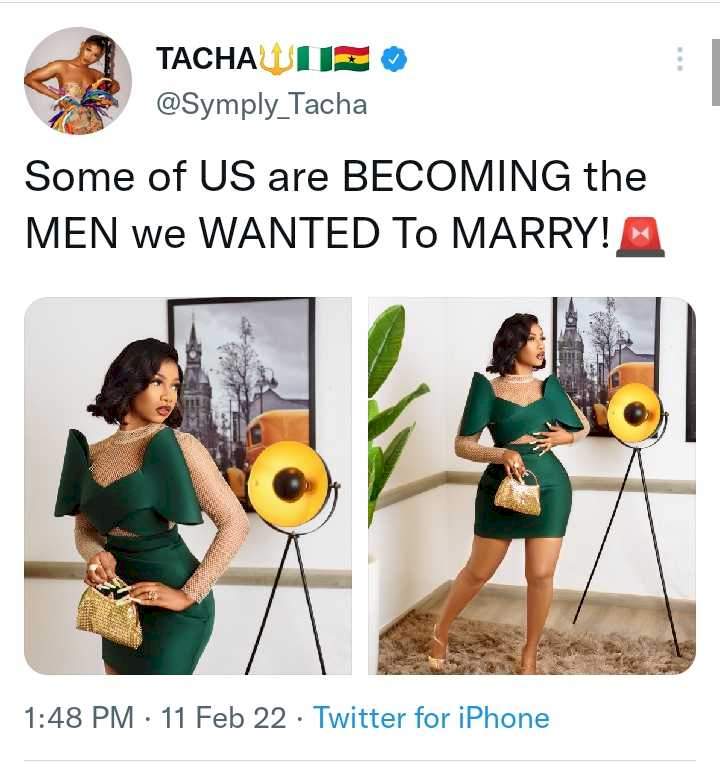 Her tweet has, however elicited varied reactions from tweeps:
@iamJerryjones1 wrote: "When a lady makes her own money she now see herself as a man…I'm not surprised @Symply_Tacha 🙄"
@BeforeWeFallAsleep wrote:
"Rihanna is worth $1.7B
Jus a mild reminder I understand if it making cool cash buh don't ever dent a man's image by comparing successful men to urcef Broke mentality still dy ur body from the way u reason"
@MaziLupin wrote: "So wait let me understand, a woman being successful and rich means she's now a man? Nice one, thank you for reminding us that men are always the prize and shall continue to be the prize. Because some of you ladies are preposterous with the way you talk and see life."
@Omo_haekins wrote: "Because of the little change you save for bank…sior"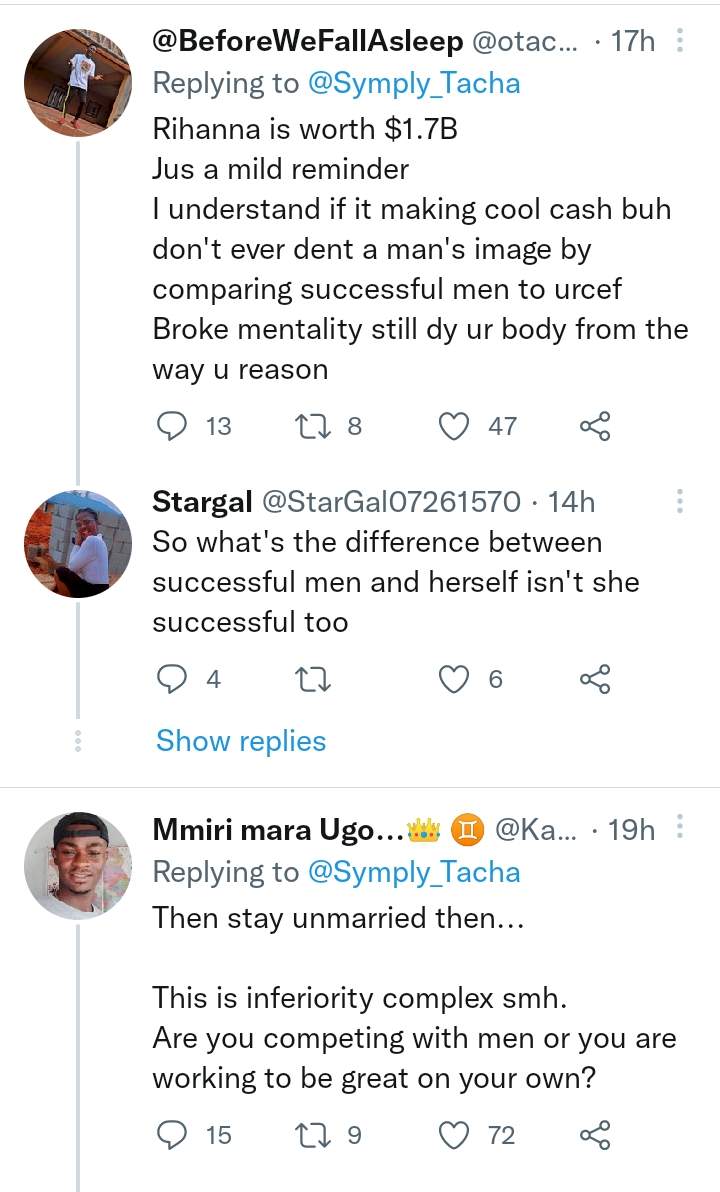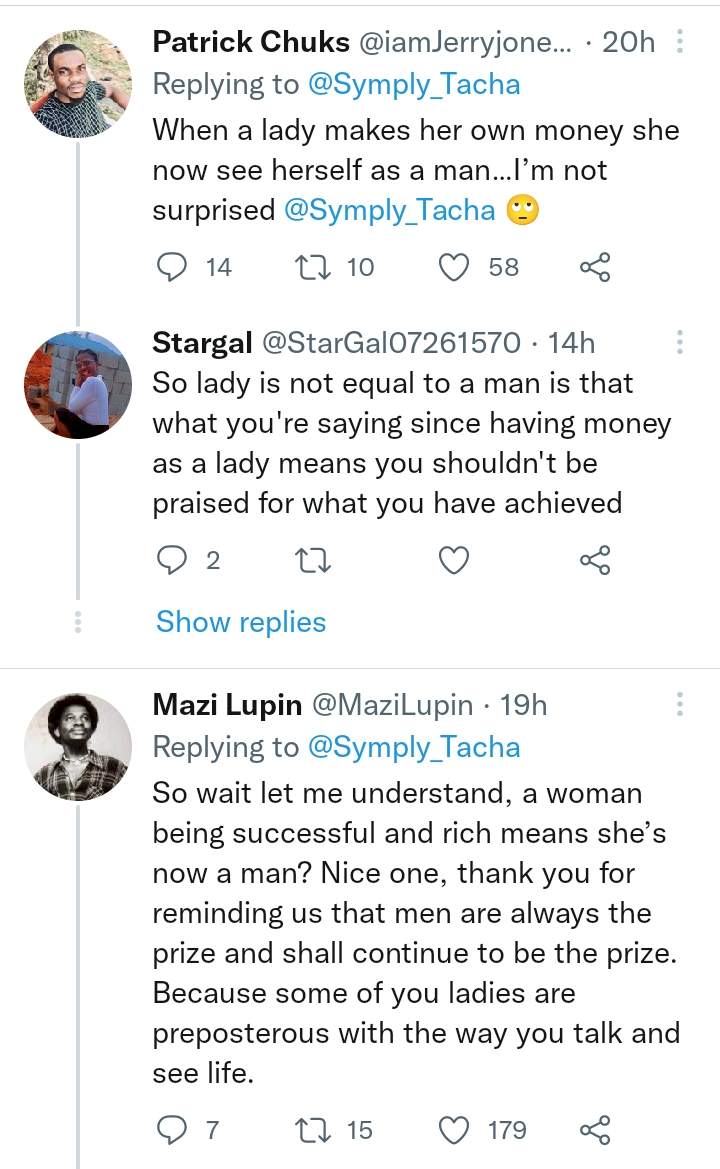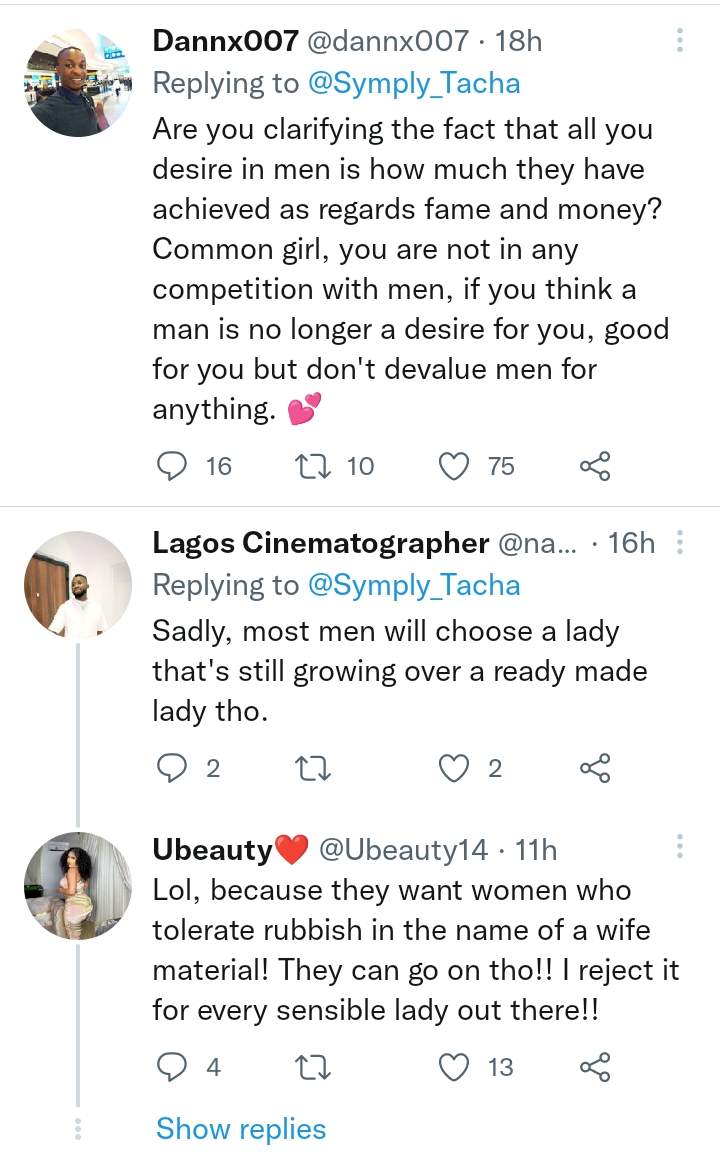 More On: Simply Tacha
🎵 Want Latest Songs? Click HERE
---
---
Do you want latest songs? CLICK HERE!
---