Lady flaunts massive wig shop she rented after saving up money she gets from boyfriend
---
A young lady has left her boyfriend speechless after showing him what she did with all of the monetary presents she's ever gotten from him
The lady shared the videotape of a large wig shop to him and revealed that she had preserved all of the cash he had handed her and planned to open a hair salon.
The young lady said:
"I just want to use this medium to thank you for being my father and mother. Thanks for all the lessons in being an independent woman. I'd like to inform you that your wife is not only a materialist, but also a productive one…All the money you give me, I don't use it to spend everything."
The guy who was astonished by his girlfriend's actions described how he regularly gave the girlfriend lots of cash and had warned to stop at some point but didn't realize she was saving smartly.
The guy wrote:
"My girlfriend surpassed me by opening a shop. I used to give her money gaan to the extent I disagreed say I no dey give her again. Not knowing she was up to something she really shocked me"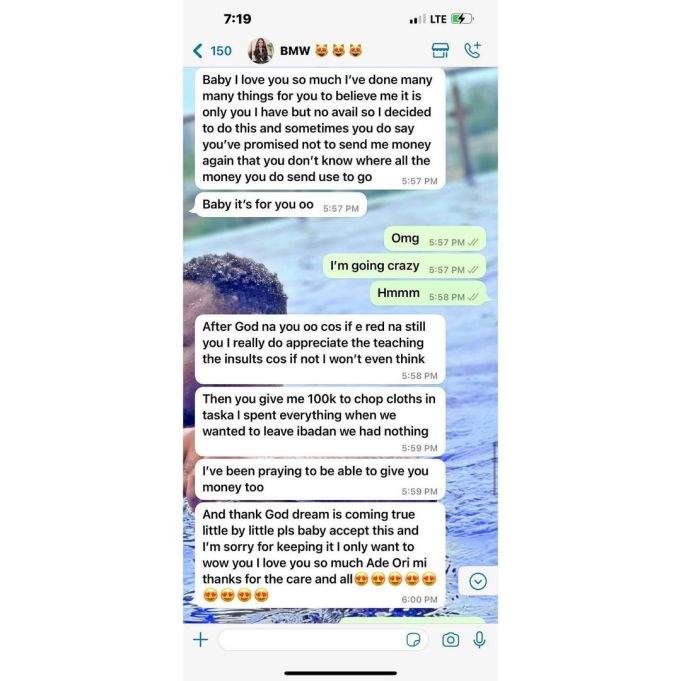 🎵 Want Latest Songs? Click HERE
---
Tags:
---
Do you want latest songs? CLICK HERE!
---