Delta community places curses on cultists and kidnappers (photos)
---
The people of Owa Kingdom in Ika North East Local Government Area of Delta State, have placed a curse on kidnappers, cultists, other criminals perpetuating crimes in the community and entire Ika nation.
The ceremony held on Saturday, August 6, followed the rising cases of cult killing and kinapping among other crimes in the area in recent times.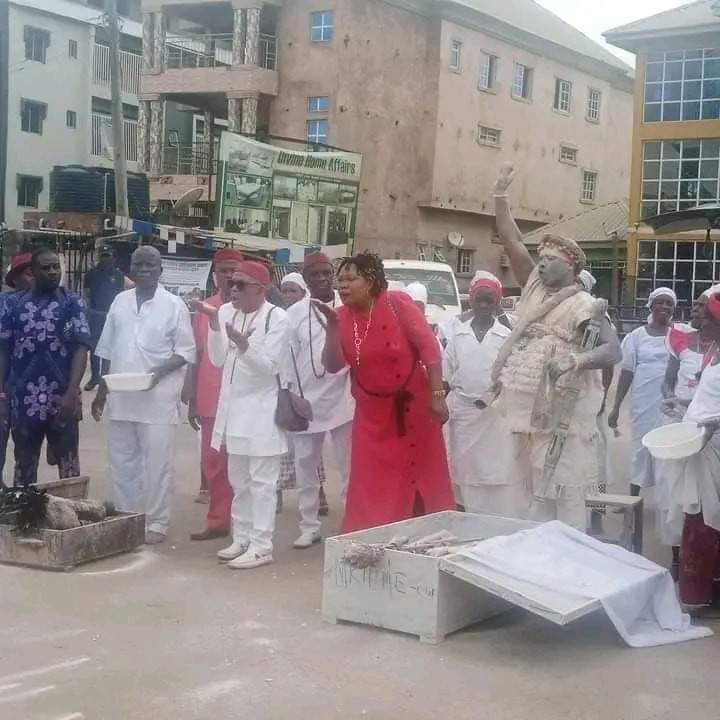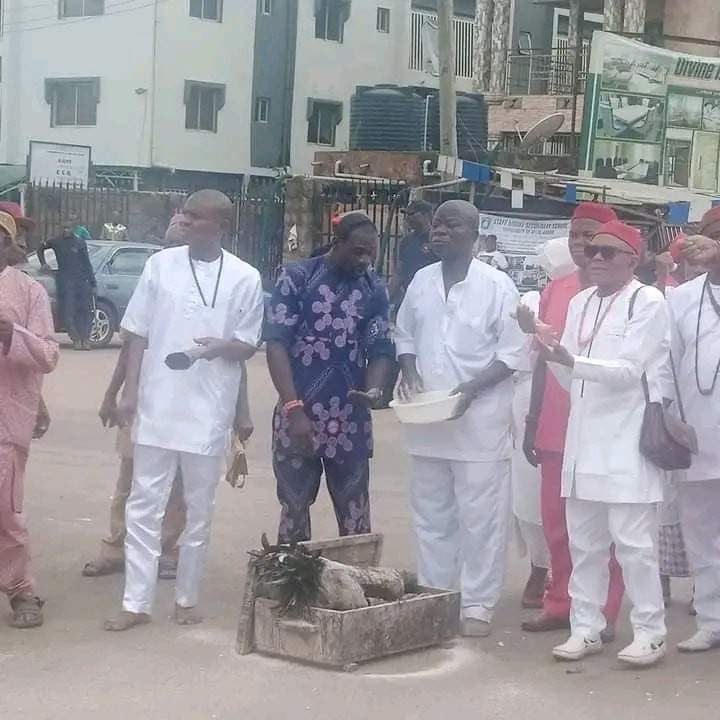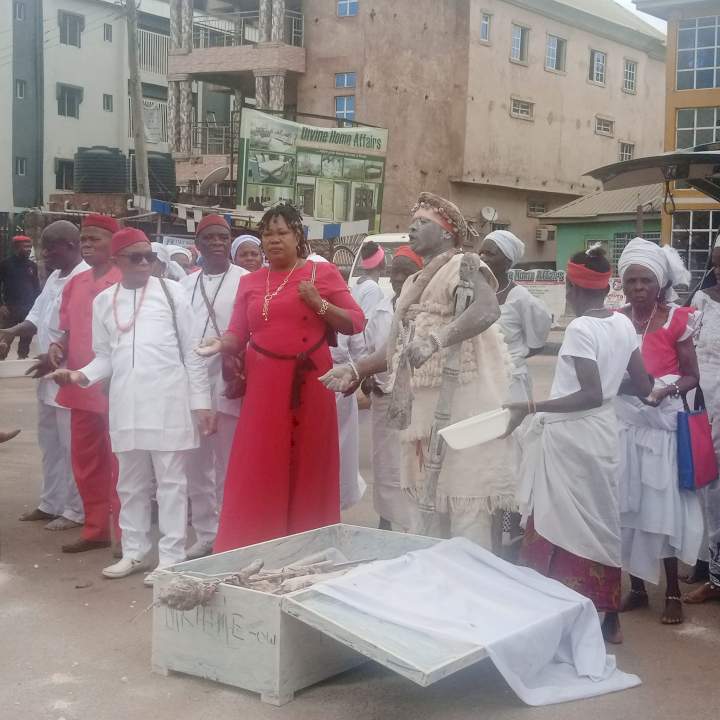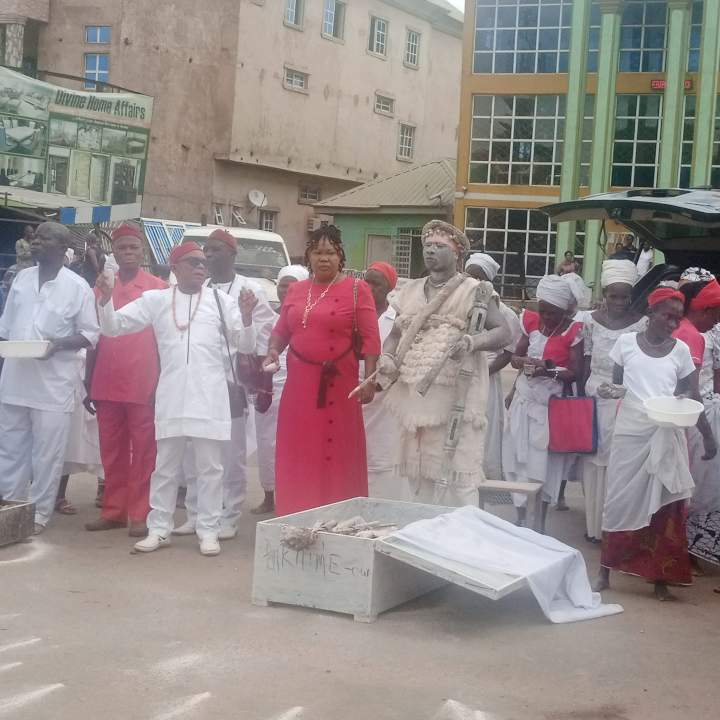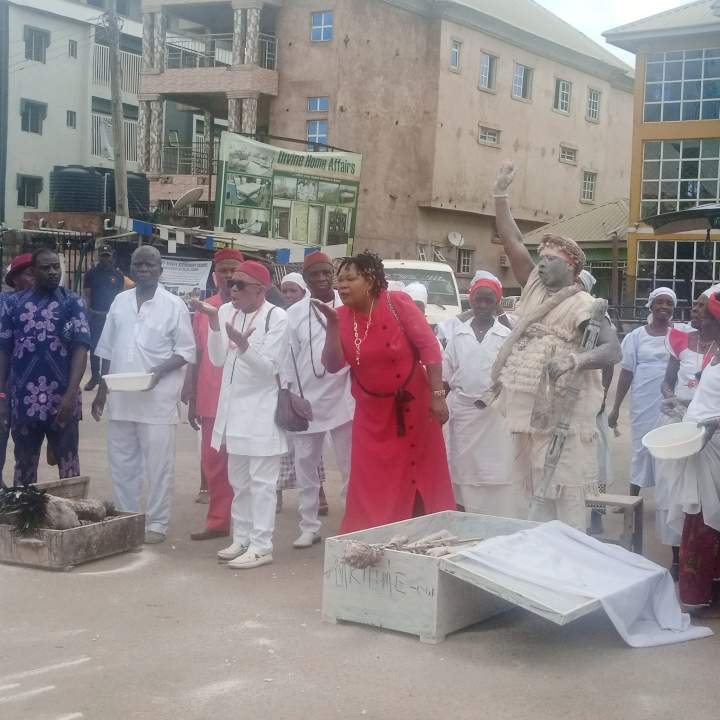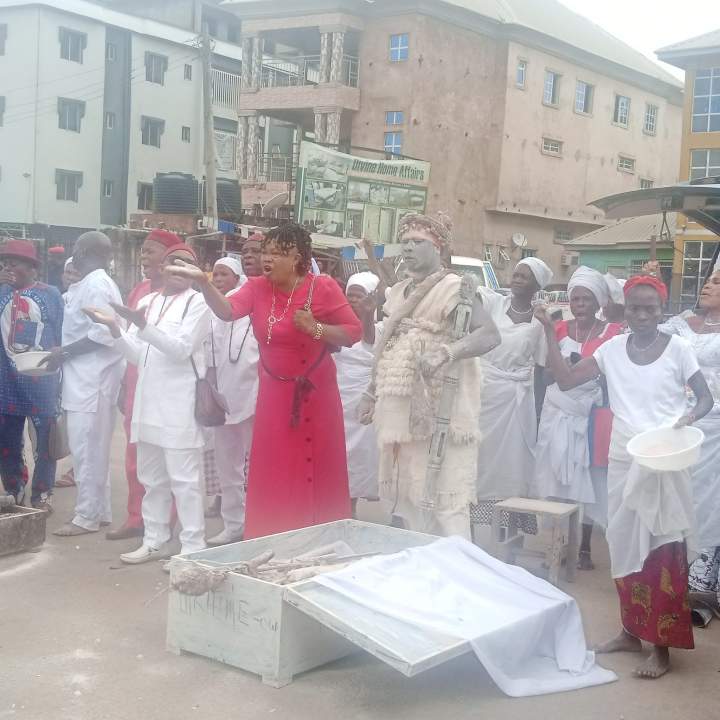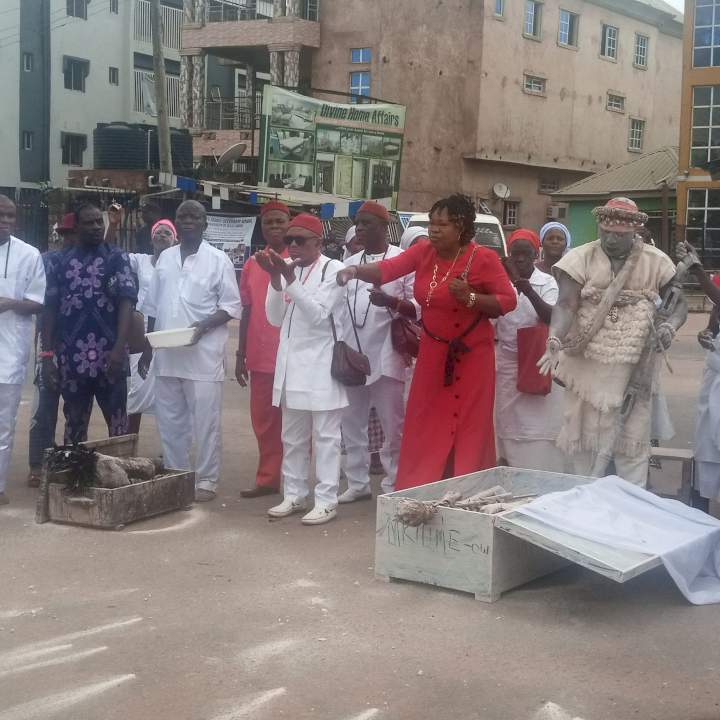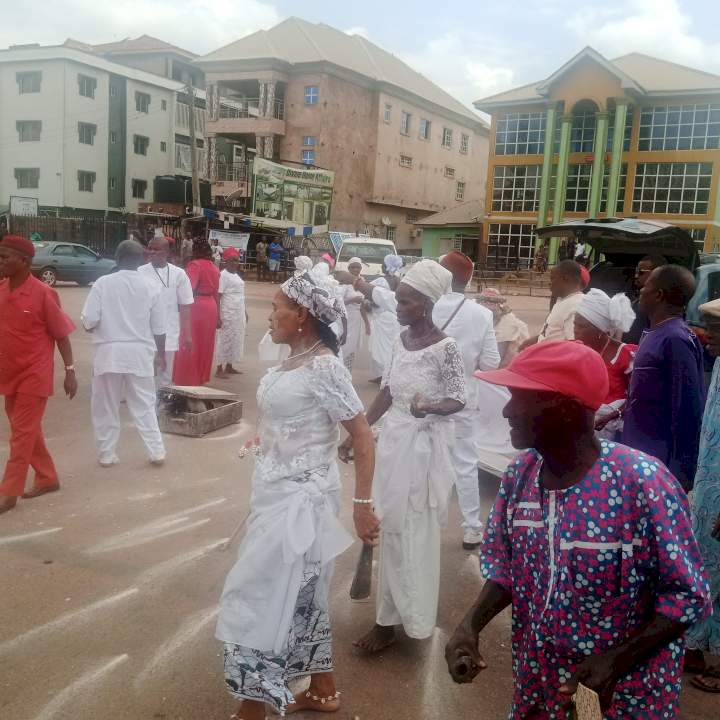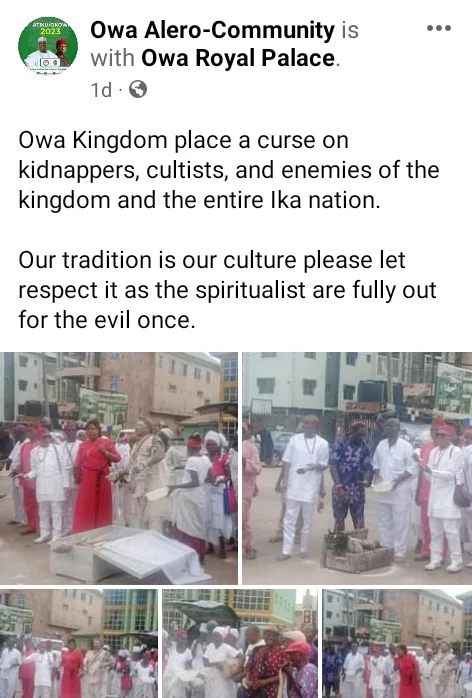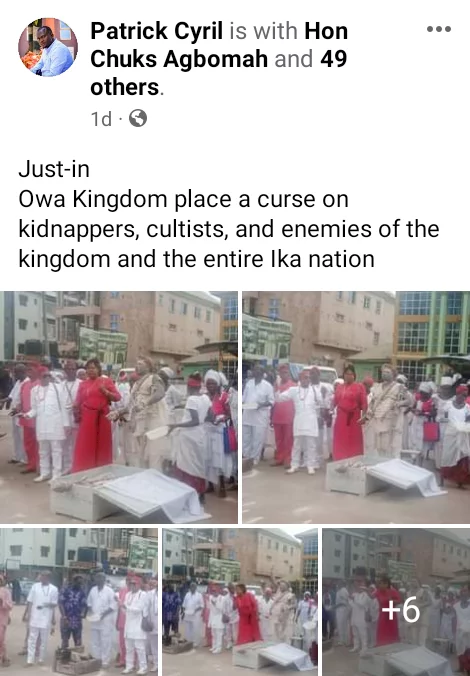 🎵 Want Latest Songs? Click HERE
---
---
Do you want latest songs? CLICK HERE!
---