"Are you okay? What's the meaning of this?" – Lady rages at boyfriend after he gifted her a car on her birthday (Video)
---
A video circulating online captures the moment a lady raged at her boyfriend after he gifted her a car on her birthday.
In the clip, the man who covered his babe's eyes with his hands gently led her to where the car was parked hoping that she would be surprised and super-excited upon seeing the whip.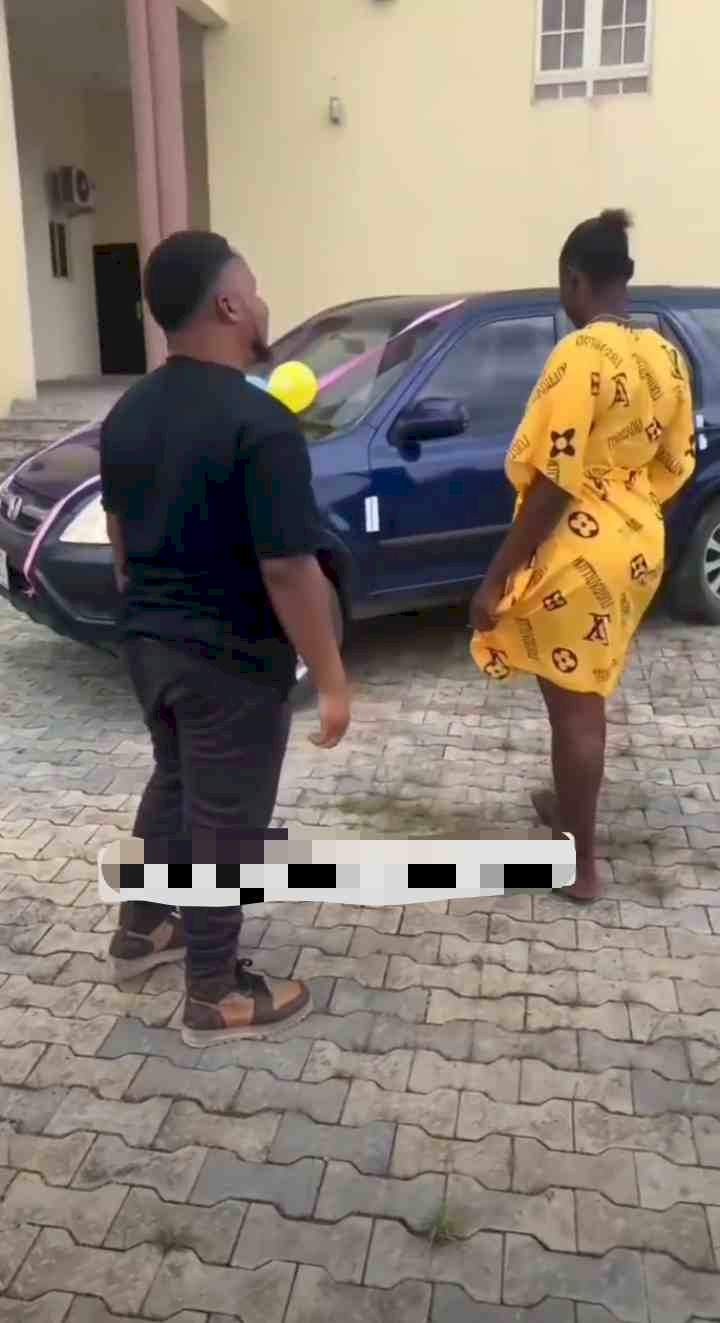 🎵 Want Latest Songs? Click HERE
---
Tags:
---
Do you want latest songs? CLICK HERE!
---