"A side chick is everything a man wants in his woman" – Media personality, Jon Joe says
---
Media personality, Jon Joe, is of the notion that a side chick is everything a man wants in his woman. He shared this thought via his Twitter handle on Monday night.
While a couple of his followers support his view, others are of the opinion that the wants and needs of men are different.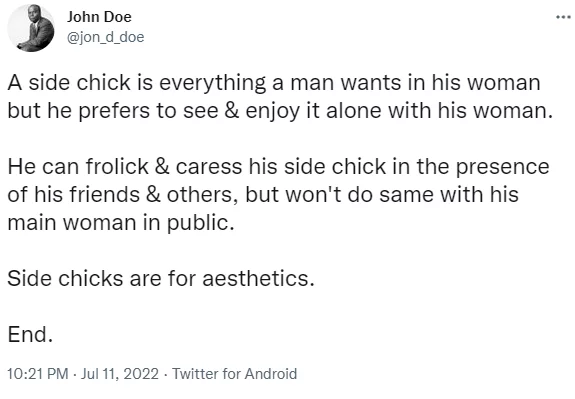 🎵 Want Latest Songs? Click HERE
---
Tags:
---
Do you want latest songs? CLICK HERE!
---